Red Copper vs Gotham Steel Face-off: Which Should You Pick?
Simply Healthy Family may collect a share of sales or other compensation from the links on this page.
Don't you just hate it when the fish you're frying sticks to the surface of the pan? Or when you have difficulty in transferring the food you've just cooked from the pan to the plate?
If you said yes to these questions, well, you're not alone! I also hate those scenarios. That's why I have always used non-stick cookware.
Aside from not having to deal with foods that stick to the surface, I also love that cleaning non-stick cookware is basically a breeze. And that's really a benefit any busy homemaker would appreciate.
There is two popular non-stick cookware being advertised on the Internet as well as TV—Red Copper and Gotham Steel. Which one is better? Which would I recommend? Read on and find out.
What is Red Copper?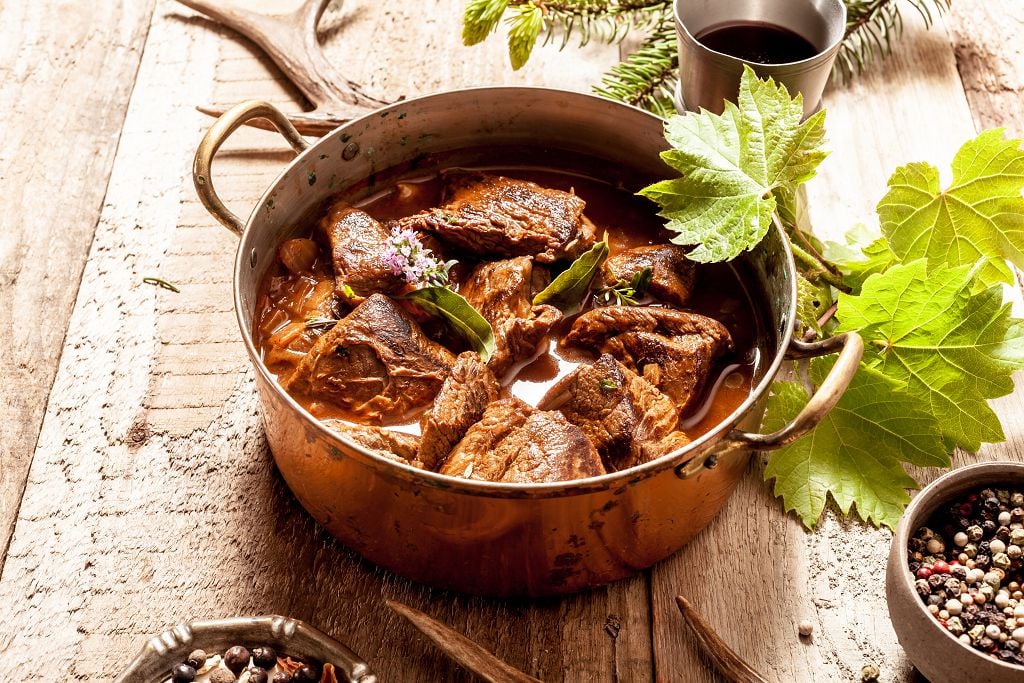 If you're a couch potato, there's a good chance that you have seen one of those Red Copper infomercials. Those ads featuring author Cathy Michell promote this non-stick cookware as made of ceramic and copper.
With its ceramic surface, food slides right off the surface of Red Copper Pan. Yes, even if it is caramelized sugar. The infusion of copper, meanwhile, lets this pan heat up quickly and evenly distribute heat for incredible cooking results.
Moreover, copper is tough that it is very difficult for the surface to peel or chip.
This pan is able to resist temperatures of up to 500 degrees Fahrenheit. You can use it on a stovetop or oven, too. It is also dishwasher safe although cleaning it is so easy that you can simply wipe its surface with paper towel.
Because it is free from synthetic chemicals PFOA and PTFE, Red Copper is safe to use for cooking too.
What is Gotham Steel?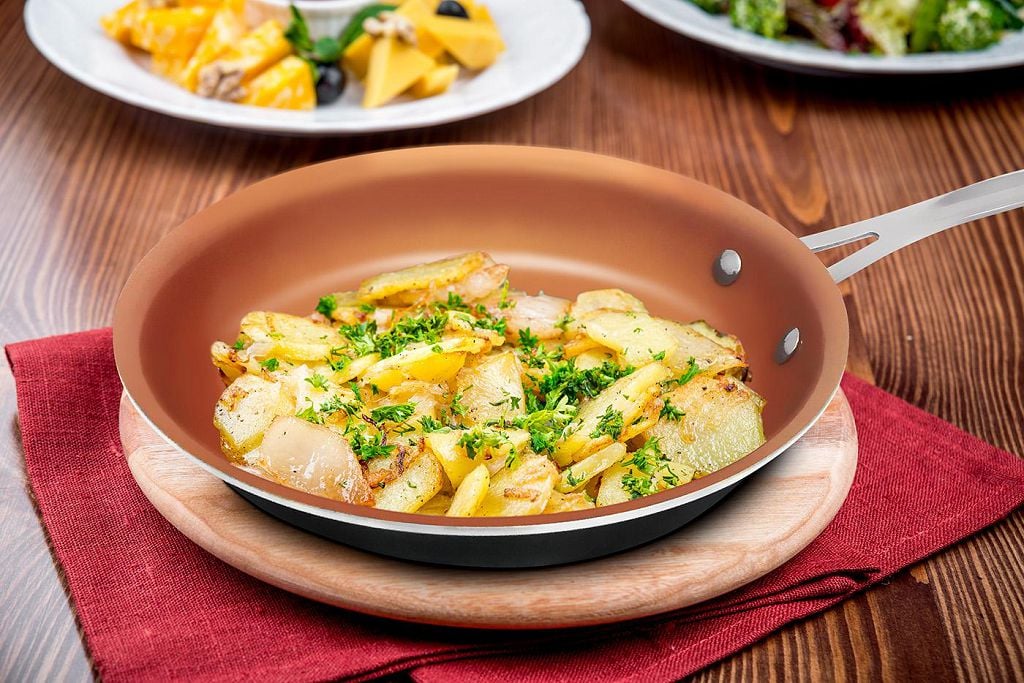 Like Red Copper, Gotham Steel also has its share of online and TV ads. Endorsed by Chef Daniel Green, Gotham Steel combines a non-stick ceramic surface with titanium. This enables the pan to facilitate easy and mess-free cooking.
With Gotham Steel pans, you can also cook food without using butter or oil. And foods easily slide right off it. You can also use this is in the oven as it can resist the heat of up to 500 degrees Fahrenheit.
As for food safety, Gotham Steel pans are PTFE and PFOA free as well. Thus you need not worry about you and your family potentially consuming toxins that can affect your health.
Because of titanium, the surface of the pan is strong enough that metal utensils like spatula won't be able to damage it at all. This pan also comes with a solid, stainless steel handle.
What are the similarities and differences?
The Red Copper pan and Gotham Steel pan share some similarities, although there are glaring differences as well.
Let's discuss the similarities first:
Of course, the most obvious similarity is that both pans have a non-stick surface. Red Copper's non-stick surface is made from a combination of ceramic and copper while Gotham Steel has its non-stick ceramic surface infused with titanium.
Thanks for the non-stick surface, Red Copper and Gotham Steel pans are good at preventing food from sticking to the surface. Both are also dishwasher safe and easy to clean.
You can also cook food on these pans with little or no oil or butter at all. These are pans that should appeal to the health-conscious individuals.
These pans are versatile enough that you can use them in an oven. You can make recipes like pan O'Smores, Russian Easter bread or appetizing bruschetta with the use of these pans. These pans can basically replace the baking dish in your oven. These pans can withstand heat of up to 500 degrees.
But how about the differences?
Perhaps the most notable difference between the two is in terms of heat distribution. Take note that Red Copper has a copper while Gotham Steel has titanium.
Copper is a lot better than titanium when it comes to heat distribution. Thus many online reviews have been straightforward in saying that Red Copper yields more even and well-cooked dishes.
On the other hand, Gotham Steel has been getting flak for its inconsistent heat distribution. There are also reviews that eggs and vegetables can stick to the surface of Gotham Steel, which is definitely alarming.
Other minor differences between the two are the price with the Red Copper slightly cheaper and cooking surface, with Red Copper a bit wider.
Related Article: Is red copper pan safe, be cautious with what you use for cooking!
Conclusion
As you can see, the Red Copper and Gotham Steel are very much alike. Both are non-stick pans that you can also use for baking. You can also easily clean both cookware due to their non-stick surfaces.
But if I were to pick between the two, I'd choose Red Copper. It's cheaper and more importantly, facilitates more even heat distribution.
>>Searching for a viable pan option?  Learn the comparison of copper and red copper here!<<
Wife, Mom of 4 and so much more living in the Sonoran desert. I am passionate about making meals and snacks healthier without sacrificing flavor! I promise you that if you buy healthy foods and make healthy foods, YOUR KIDS WILL EAT HEALTHY FOODS! My motto: Live as naturally as you want to feel.