What Is Vegan Butter? How Does Vegan Butter Taste?
Simply Healthy Family may collect a share of sales or other compensation from the links on this page.
Have you ever heard of the term 'vegan butter'? What is vegan butter? Are you curious as to what this ingredient is made of? Let me give you the 411 on this butter substitute. At the end of this article, you'll even learn how to make one yourself.
What is vegan butter?
vegan butter, a sliced lemon, nuts on the table
We all know that butter is made from cow's milk. It is commonly used in cooking and baking. I also like to use it as a condiment.
Vegan butter, on the other hand, is made from vegetable-based oils like soybean oil, canola oil, and olive oil.
Corn or beet juices are extracted and fermented to mimic the natural acids found in milk products. The corn or beet juices are then added to vegetable-based oils to produce a semi-solid texture similar to that of authentic butter.
Most commercially-available vegan butter products are labeled margarine.
Obviously, vegan butter is for people who prefer not to consume products derived from animals. Vegans, or those who don't eat meat, fish, poultry, or any products derived from animals, consume vegan butter.
Vegan butter is also for vegetarians, or vegans who aren't restrictive and thus choose to eat dairy products.
But you don't need to be a vegetarian to use vegan butter in your dishes. If you are allergic to milk and similar dairy products, then you can use vegan butter instead of traditional butter.
How does vegan butter tastes like?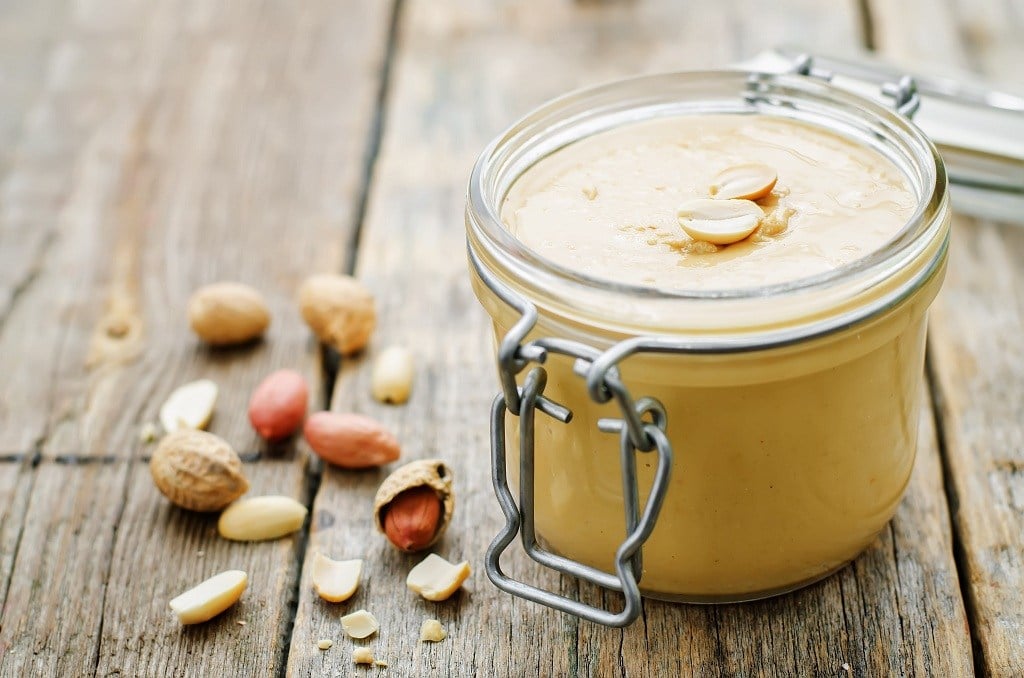 vegan butter and nuts on the table
Now, you may wonder how vegan butter tastes like. Is it like the conventional butter we all know?
Of course, taste would differ from one individual to another.
But let's look at the comments of an in-house taste test conducted by Huffington Post in 2015. There were 10 individuals who participated in the taste test, and they blindly tasted 8 vegan products, including butter, against their authentic counterparts.
Interestingly, six out of the 10 taste testers have positive comments on the Original Breakstone's All Natural Unsalted vegan butter. Most of the testers agree that the said vegan butter is creamy and delicious. They also agree that it tastes like real butter.
Another brand of vegan butter, Earth Balance Vegan Buttery sticks, was tasted during the said activity. Six of the respondents agree that it was creamy, flavorful, and tasted like real butter.
Can vegan butter replace butter in baking?
vegan butter, breads, apples, a spoon on the table
This is another question typically tossed around online. Most of us may know how important butter is in baking. It acts as a binder, binding together all the ingredients while adding moistness to the final product.
In baking, butter is combined with sugar in a process called creaming. It lets air into the mixture and prevents a cake from becoming too dense.
Butter is also important in baking cookies. It adds a light texture to those sweet treats aside from preventing them from becoming too crispy.
So can vegan butter be used in baking? Yes but only when you use vegan-based ingredients.
Where to buy vegan butter?
vegan butter, pieces of chocolate and nuts on the table
Vegan butter is widely available in many forms. It comes in tubs and sticks. Some are whipped while others are soy-free. There is coconut oil based butter and olive-oil based butter, while there is also flavored vegan butter.
You can also find vegan butter in groceries. Even some Walmart outlets have them. Check the label first before buying vegan butter, and make sure that the product you are getting doesn't contain dairy derivatives such as whey, lactose, and casein.
How to make your own vegan butter?
vegan butter, nuts, apples, bananas on the table
But if you can't find vegan butter in your area, or you just want to be creative, you can make your own vegan butter.
I will make things easy for you by teaching you this simple, homemade vegan butter.
You'll need the following ingredients for this DIY project:
1/3 cup of ground almonds
About 4-5 tablespoons of soy milk
1-2 tablespoons of olive oil
1 teaspoon of nutritional yeast
1 teaspoon of salt
1 teaspoon of apple cider vinegar
¼ teaspoon of granulated sugar
½ cup of refined coc

​

​

onut oil
You will also need a blender and mold or jar.
Step by step instructions:
Step 1. Mix the ground almonds and soy milk into a blender. Blend the mixture for 30 seconds until it becomes smooth.
two cups of soy milk and nuts
Step 2. Add the apple cider vinegar, sugar, olive oil, sea salt, and nutritional yeast, and blend for 60 seconds.​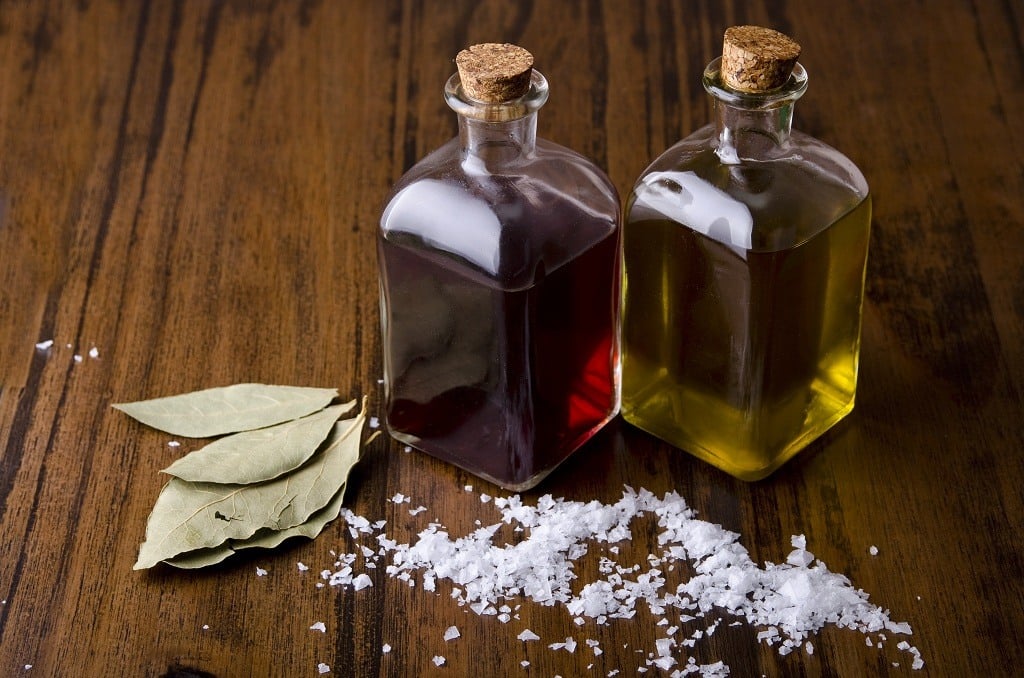 apple cider vinegar, sugar, olive oil, sea salt, and nutritional yeast
Step 3. Add the coconut oil and blend for 90 seconds.​
the coconut oil and blend on the table
Step 4. Wait for about 2 minutes before you place the mixture into the jar. You can even create smaller portions of the vegan butter by putting them into silicon ice cube trays.​
That's it! You have your own homemade vegan butter. You may want to freeze the final product to increase its shelf life. Then simply thaw it in the fridge overnight before using.