Super Foods To Keep Health Well
Simply Healthy Family may collect a share of sales or other compensation from the links on this page.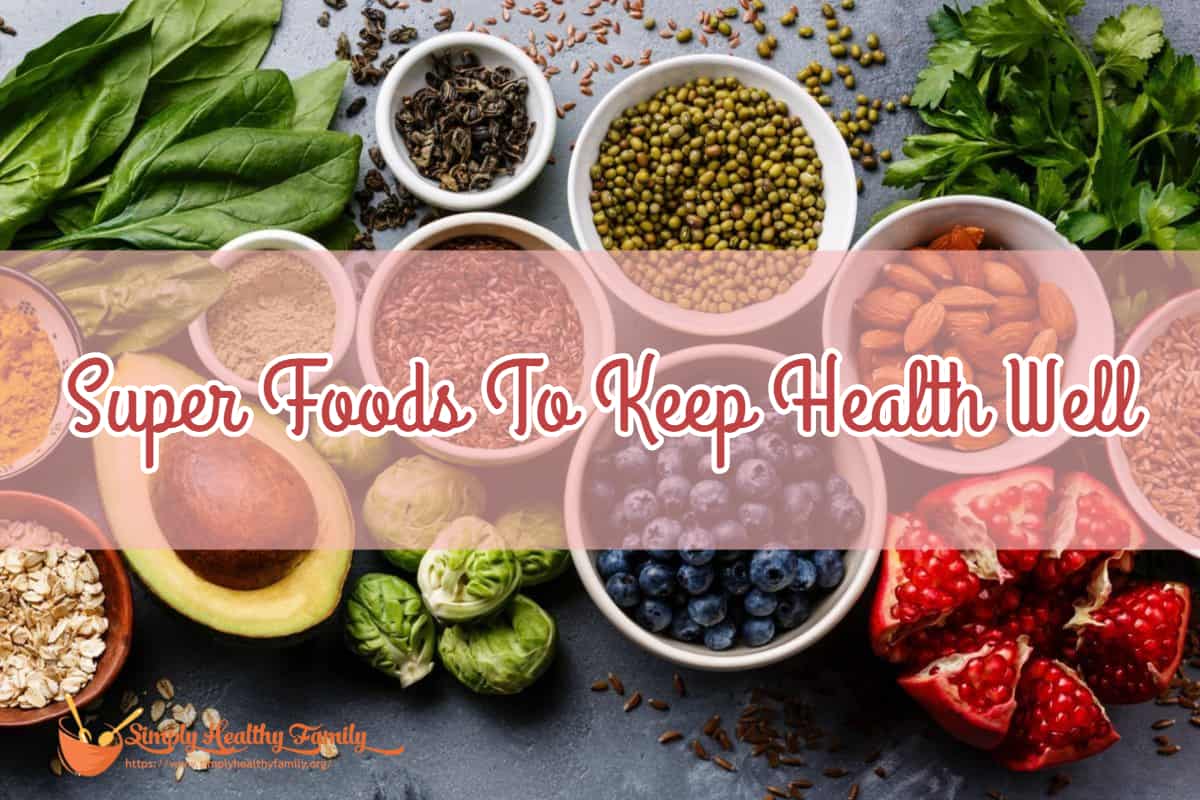 Super Foods To Keep Health Well Infographic
It is said that people who regularly consume superfoods are healthier and thinner than others who don't. With a rich nutritious value, your immune system will be optimized to against bad bacteria and prevent inflammation.
Mahatma Gandhi said that "It is health that is a real wealth and not pieces of gold and silver", let's keep a strong health both in physical and mind by eating these superfoods below. Here I suggest 20 superfoods help your life becoming more productive, longer and healthier.
1
Eggs
Eggs on the towel
Eggs are a familiar food and an easy breakfast of every family all over the world and the popular choice is a chicken egg. One little egg is high in protein, low in calories and overflowing with nutrients. It also contains many vitamin and minerals such as vitamin A, B2, B12, B5, D, E, Biotin, etc. There are some benefits by eating eggs such as stronger your muscles, good for your brain as well as immune system. Some studies also showed that women on pregnancy can eat eggs as a good source to help the baby healthy.
2
Salmon
Slices of Salmon, a sliced lemon and a knife
Salmon is not only a great source of healthy fats, and amazing for heart health but also protein, vitamins, and minerals. Eating salmon can help you gain more vitamin D and develop child's brain. It's also a good way to avoid the depression or cell damage. If you are busy person, you can freeze smoked salmon to using it in any time. However, you should find the wild or organically farmed salmon to avoid the pesticides, fungicides and excessive omega-6 consumption which can be harmful to your health.
3
Garlic
A cup of Garlic and Garlic on the table
Garlic is a plant in the onion family and has a ton of benefits. Garlic is heart healthy and has antioxidant properties. It also helps maintain healthy blood circulation. Because it has very few calories but rich in Vitamin C, B6 and Manganese, it's one of the best choices to choose if you want to boost the way the immune system works except if the garlic is going bad.
4
Spinach
A bowl of Spinach
If you watched Popeye in your childhood, I believe you wish to have that energy vegetable at least one time. Spinach has tons of nutrients in a low-calorie package, provides protein and aids in the absorption of calcium.
5
Goji berries
Goji berries
Chinese people believe goji berry is a medicinal plant which can be used to treat eye, liver, and kidney ailments. It has another name which is wolfberries. For you maybe wonder its taste, goji berries taste sweet, slightly-sour. You will see it in the market in a dried package and see it looks like a raisin. This kind of plant is high in vitamin C & a great antioxidant and of course, it's a superfood being good for your health.
6
Dark chocolate
Dark chocolate and dried cinnamon
If you have a sweet tooth, I bet that you love chocolate and chocolate dessert. However, not all kinds of chocolate are considered as superfoods, just to remind you to choose the dark chocolate which is made from cacao or cocoa. The amazing dark chocolate helps lower blood pressure, improves blood flow to the brain and heart, and prevents cancer. Sharing a bar of dark chocolate to your friends today is a good idea.
7
Chia seeds
A plate of Chia seeds
Chia seeds are originally grown in Mexico. These tiny black seeds were used as a source of energy for a long time ago. Even its small size, chia seed is packed with omega-3 fatty acids, fiber, and calcium. Also very versatile – you can add them to salads or smoothies
8
Pumpkin
Pumpkins
You must be familiar with a pumpkin on Halloween or Thanksgiving event. This is a superfood that you should eat more on normal days. The pumpkin is mineral rich and high in dietary fiber. It's also high in beta carotene, which can offer protection against certain cancers & hold off body degeneration.
9
Brown rice
Brown rice and a spoon of Brown rice
Comparing to white rice, the brown rice is much better for your health. It's rich in magnesium and mineral source that your body needs for building bones and converting food to energy. I suggest you can find many healthy brown rice recipes to cook for your family from now.
Related Reading: Food Before The Harvest
10
Olives
Bowls of Olives and a spoon of Olives
I must say olives are so familiar with every home cook. It's full of healthy fats, and low in calories. It's well known that can decrease inflammation and reduce the risk of heart disease. When you prepare olives, just press them with the flat side of a broad bladed knife to break the flesh so that you can easily remove the pit with your fingers or the knife. Don't throw the brine in which olives are packed because it can be used as a replacement for salted water in recipes.
11
Bananas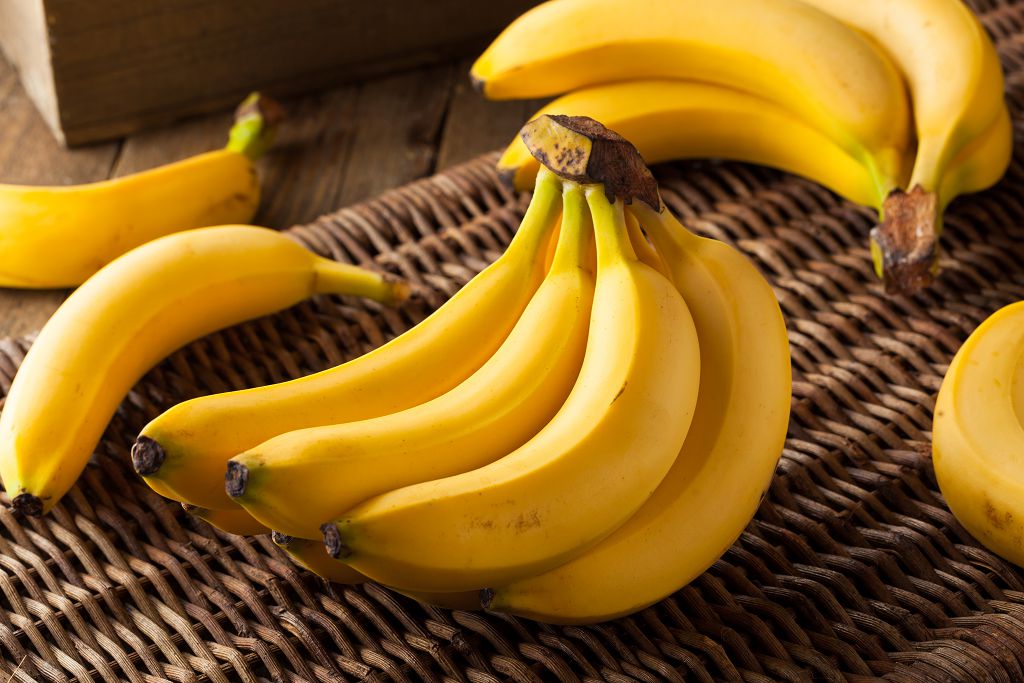 Bananas on the table
Banana is the most widely consumed fruit in the world. It's vitamin and mineral rich and contains nutrients that moderate blood sugar. Moreover, bananas contain a large amount of antioxidant which can supports heart & digestive health.
12
Asparagus
Asparagus and a knife
Asparagus will absolutely perfect choice to make when you're too lazy to cook a dish. It's full of nutrients, antioxidant and has anti-aging benefit. I just have been discovered that asparagus also can reduce the risk of urinary tract infections.
13
Sweet potato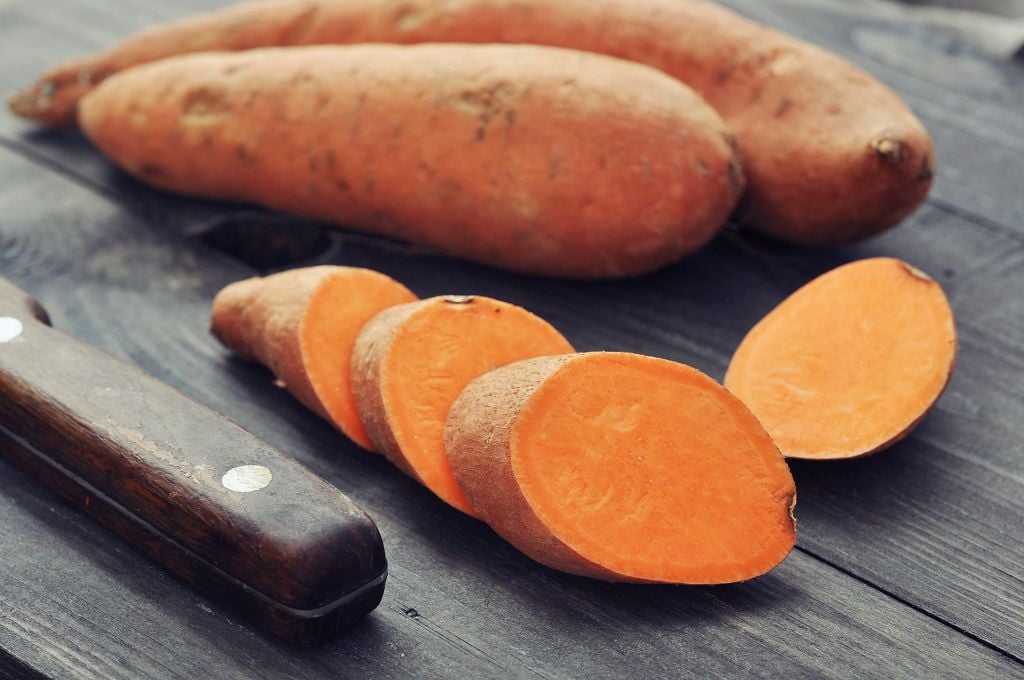 Sweet potato, a knife and slices of Sweet potato
You can easily find sweet potato available in every local market with an inexpensive price. It's high in vitamins, minerals and beta-carotene which can regulate blood sugar, has anti-inflammatory and antioxidant. There are many recipes to make from sweet potatoes even boiled, roasted, fried or cooked with other ingredients.
14
Greek yogurt
A cup of Greek yogurt and a spoon
If you're finding a clean snack to eat, greek yogurt might be a good idea. Because it is produces based on the bacterial fermentation of milk, the yogurt is full of protein and probiotics. It keeps you full for longer and improves digestion. Moreover, it can also boost your immune system. However, just remember to store yogurt in the fridge to have the best quality. You can eat frozen yogurt, but the probiotics won't live in that cold.
15
Green tea
A jar of Green tea and a cup of Green tea
Green tea is a good detox drink for everyone. You can drink it every day not because it can help you in weight but also has a lot of health benefits. Green tea is full of antioxidants and contains the phytochemical Epigallocatechin gallate, which could potentially prevent the growth of cancer cells.
16
Broccoli
Broccoli and a pot of Broccoli
You will want to add broccoli into daily meal after reading this. Broccoli is in the cabbage family packed with vitamins & minerals, fiber, and disease-fighting compounds. Its exceptionally high levels of vitamin C and folate can also reduce a risk of heart disease. Eating broccoli as a vegetable will help you have a good health.
17
Almonds
A bowl of Almonds, a spoon of Almonds and Almonds
Almonds are a popular tree nut in the world. You can easily find the original almonds or the mixed nuts in all markets or almond milk . I can make sure that it's the most nutritionally dense nut, offering the highest concentration of nutrients per calorie. In addition, it has a healthy dose of potassium, calcium, vitamin E, magnesium and iron which are all good for your health. Trying almonds as a good snack for your family since today.
Related Reading: How To Prepare Almonds For Headaches
18
Beets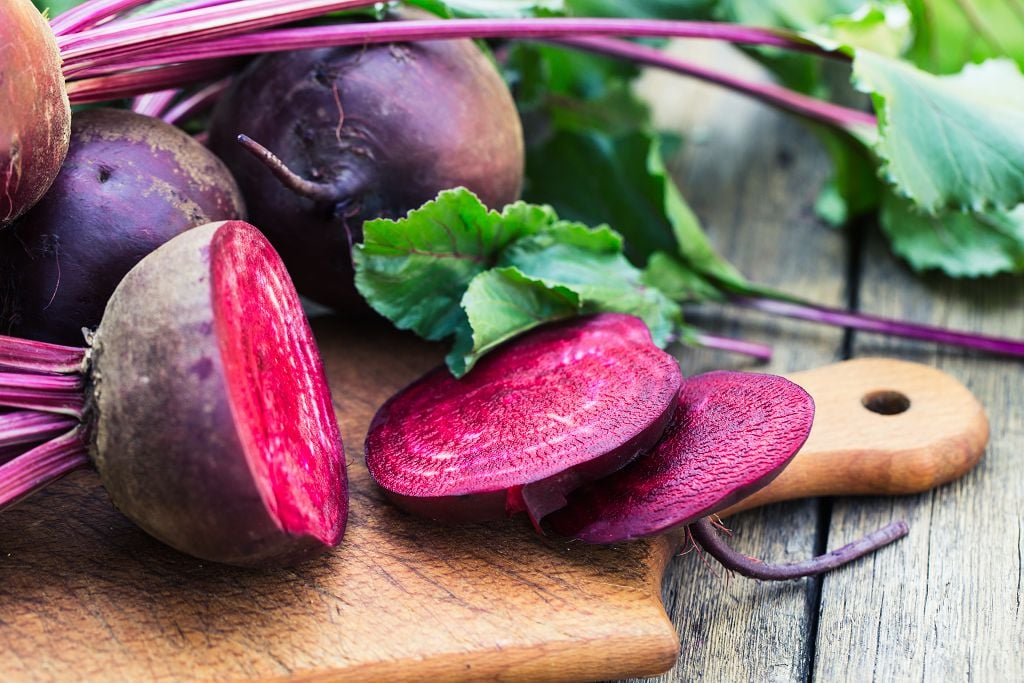 Beets and slices of Beets on the chopping board
Beets are full of antioxidants that can help fight disease and strengthen vital organs. Studies show that the purple pigment in beets can help keep cancer and degenerative diseases at bay. You also can add beets into your daily meals like salad, roasted beets or juice. The mild taste of beets also makes them easy to add to other dishes.
19
Ginger
Ginger and a bowl of Ginger flour
For you might not know, gingers are the most popular spice in Asian country because of its flavor as well as its benefits. Gingers are used to relieve a number of problems ranging from upset stomach to unwanted inflammation for years. Once you got cold, all you need to do is that drinking a cup of tea with 2 or 3 slices of fresh ginger, I bet you'll feel better immediately.
20
Beans
Beans on the bag
The reason why beans are considered as one of the superfoods is that it's high in fiber and protein, low in cholesterol & fat. It's also a good source of iron & promotes heart health. If you like Texan cuisine, you can also try Ranch Style Beans, which is a dish that is delicious, healthy and full of beans. However, you shouldn't eat too much because it could be more harms than goods. Nutritious experts suggest that the suitable quantity of beans you should eat is about 3 cups per week.
Wife, Mom of 4 and so much more living in the Sonoran desert. I am passionate about making meals and snacks healthier without sacrificing flavor! I promise you that if you buy healthy foods and make healthy foods, YOUR KIDS WILL EAT HEALTHY FOODS! My motto: Live as naturally as you want to feel.