Substitute for Cumin Powder: The 7 Best Alternatives
Simply Healthy Family may collect a share of sales or other compensation from the links on this page.
Cumin powder is a ground spice made from the seeds of the cumin plant (Cuminum cyminum). Cumin powder is yellow in hue and gives dishes an earthy, citrusy taste with a hint of heat. The spice is commonly used to add depth to curries, chutneys, stews, and soups.
The best substitutes for cumin powder are coriander, caraway seeds, curry powder, chili powder, garam masala, paprika, and fennel seeds. These substitutes have similar flavors to cumin powder, though some are better suited for certain uses than others.
| # | Recommend Product |
| --- | --- |
| #1 | Jalpur Millers Spice Combo Pack – Cumin Seeds 100g – Coriander Seeds 100g – Fennel Seeds 100g |
| #2 | 2.5 oz Jar Ground Chipotle Powder |
| #3 | Smoked Paprika Powder (Sweet) |
| #4 | 16 oz Bottle Whole Caraway Seeds |
| #5 | Organic California Chili Powder – 1.8 ounce spice jar |
| #6 | Natural Root Turmeric Powder (1 LB) |
| #7 | Great Bazaar Swad Fennel Seeds, 7 Ounce (2 Packs) |
Best Cumin Powder Substitute: Coriander
The best substitute for cumin powder is ground coriander. Coriander grows from the same plant family as cumin and gives dishes a similar bittersweet flavor.
Coriander is more subtle in taste than cumin powder, making it an ideal substitute for mild soups, stews, and curries.
Coriander has potent antioxidants and good sources of iron, which can support growth and boost the immune system. Substitute cumin powder with half the amount of coriander.
Since coriander isn't as spicy as cumin, add a dash of chili powder or cayenne to bring the dish's heat up a notch, if the recipe calls for it.
Other Cumin Powder Substitutes, Alternatives, and Replacements
There are several spices that have similar taste, texture, and health benefits to cumin, and can be used in place of cumin powder.
Caraway Seeds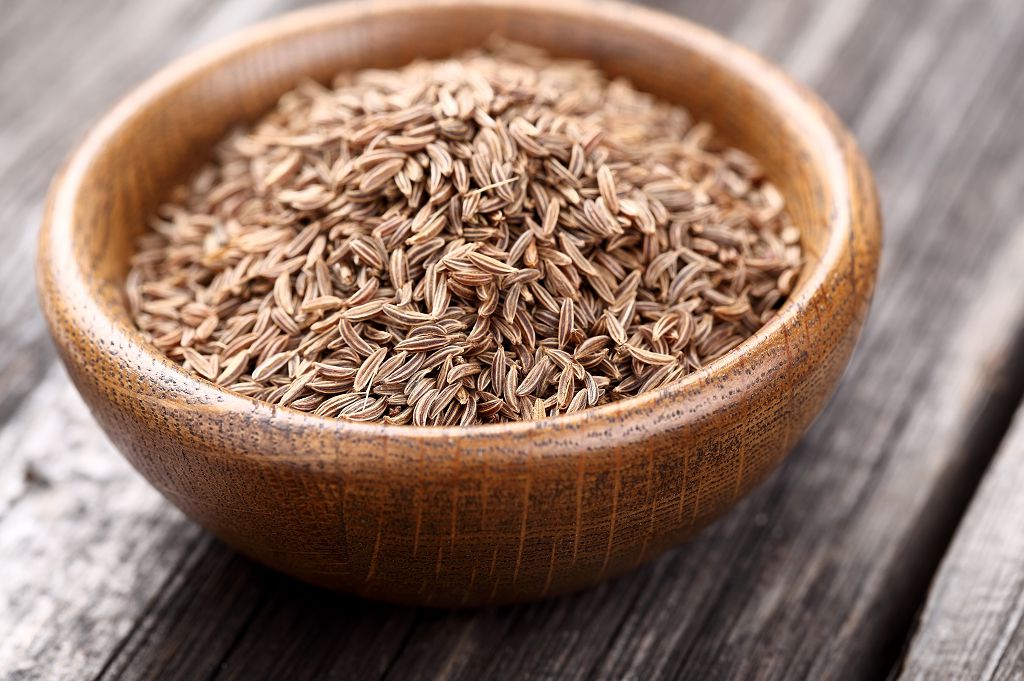 Caraway seeds are a spice commonly used in stews, meat dishes, and traditional European baking. Despite its name, the caraway seed is actually a small dried fruit.
The spice is almost identical in appearance to cumin seeds, and shares similar flavor notes. However, caraway seeds aren't as hot as cumin. Caraway seeds make an excellent replacement in foods like chili, bread, and sweet curries. Use ½ tablespoon of caraway seeds per 1 tablespoon of cumin powder.
Curry Powder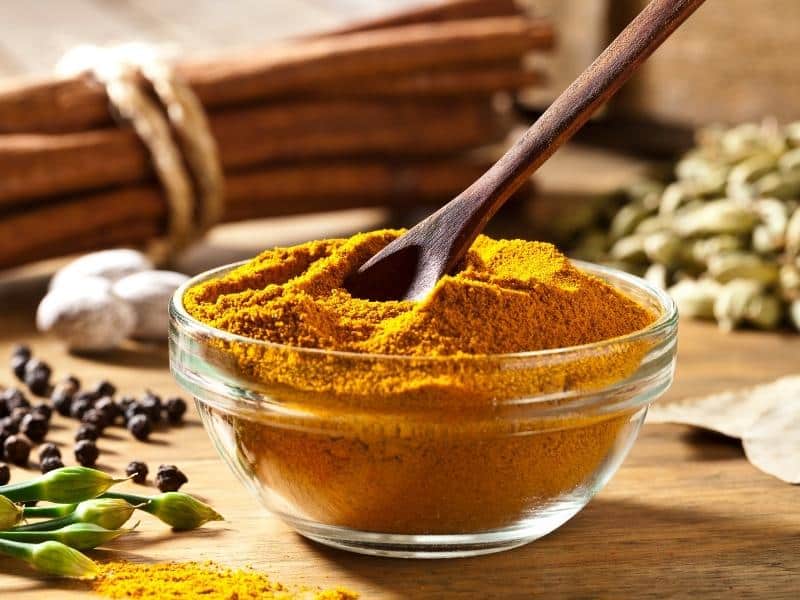 Curry powder is a spice mix that mainly consists of turmeric, cumin, fenugreek, black pepper, cinnamon, and ginger. Curry powder works well in savory Indonesian and Malay foods. Since curry powder contains cumin, it makes an excellent substitute.
While curry powder retains cumin's earthy and citrusy taste, the other spices added produce a slightly warmer and more aromatic flavor. Substitute 1 tablespoon of cumin with ½ tablespoon of curry powder. Adjust the amount based on preference and dish.
Avoid curry powder if the dish's appearance is a concern, because turmeric causes food to become yellow.
Garam Masala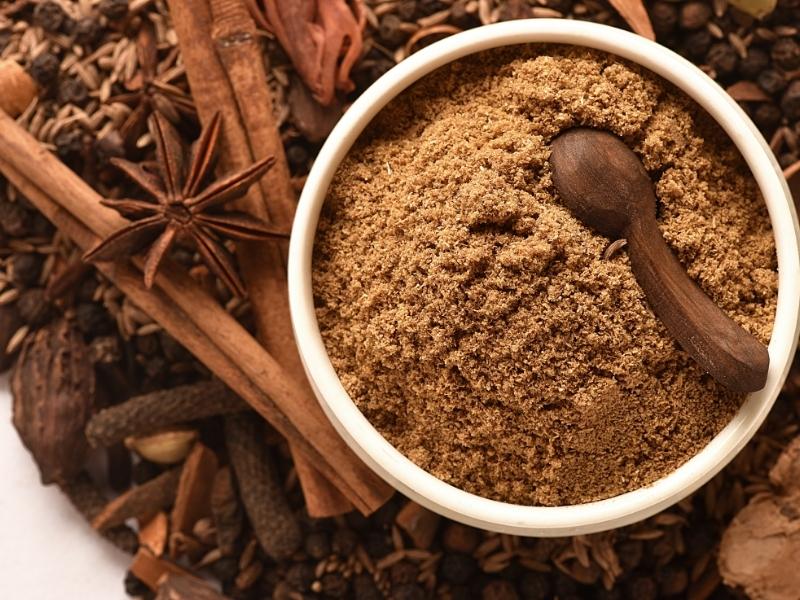 Garam Masala is a popular Indian ground spice blend that typically contains a generous amount of cumin, among other spices and herbs such as cinnamon, cardamon, coriander, cloves, and nutmeg. Garam masala is aromatic and shares the same earthy, citrusy, and warm flavors as cumin powder.
Garam masala is a particularly good alternative if the look of the dish matters. Garam masala is similar in color to cumin, so the dish will retain the same appearance. Use half of what the recipe calls for when substituting cumin powder with garam masala.
Chili Powder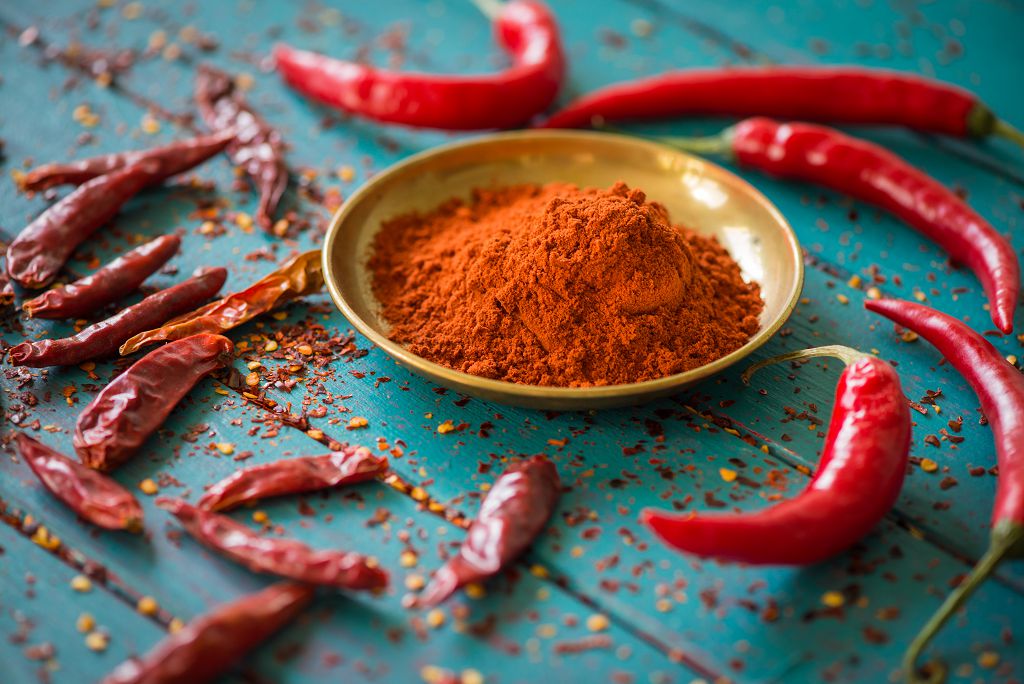 Chili powder is a red-colored blend of ground, dried chilies and powdered spices. Spices included in the blend vary, but the common ones are garlic powder, paprika, and onion powder.
Many chili powders use cumin as a core ingredient, making the spice a suitable substitute for cumin powder. Chili powder has the same texture and earthy flavor as cumin powder, though it's a lot hotter.
Many chili powder blends add a reddish hue to food, especially blends containing cayenne pepper and paprika. Substitute 1 tablespoon of cumin powder with ½  tablespoon of chili powder. Chili powder's heat makes it best for use in savory, hot dishes such as pinto beans.
Paprika
Paprika is a vibrant red spice that comes in three main flavor intensities: hot, sweet, and smoked. Paprika is made from ground red peppers and is a staple in Hungarian and Spanish cuisine.
The taste of paprika depends on the type, though all varieties impart an earthy and aromatic flavor to dishes like cumin does. Paprika adds a red coloration to food when used in large quantities.
Replace 1 tablespoon of cumin powder with ½ tablespoon of paprika. Cook paprika quickly in some oil to allow it to release its full flavor, but avoid overcooking the spice.
Fennel Seeds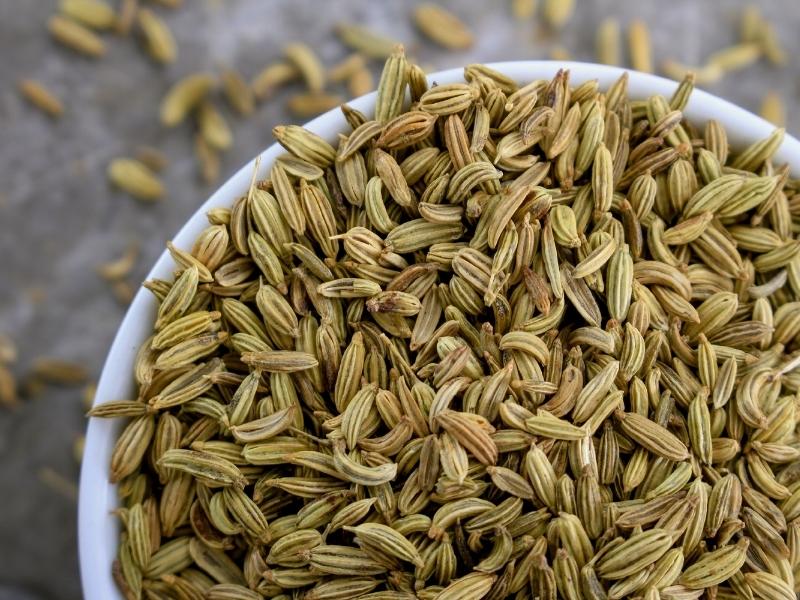 Fennel seeds are a popular seasoning in Indian, Chinese, and Middle Eastern cuisines. Dried fennel seeds are similar in appearance to cumin seeds and are just as aromatic. However, fennel seeds are slightly different in taste, having subtle notes of anise and liquorice, and a sweeter and less earthy flavor than cumin powder.
Fennel seeds and cumin have similar health benefits. Both are rich in vitamin K, which helps the body produce proteins that are required and important for healthy bone growth and blood clotting.
Despite flavor differences, fennel seeds should still work well in most dishes where cumin is used. Add a pinch of paprika or coriander to better replicate cumin powder's smokiness. Substitute cumin powder with half the amount of fennel seeds originally called for in the recipe. Increase the amount based on taste and preference.
Wife, Mom of 4 and so much more living in the Sonoran desert. I am passionate about making meals and snacks healthier without sacrificing flavor! I promise you that if you buy healthy foods and make healthy foods, YOUR KIDS WILL EAT HEALTHY FOODS! My motto: Live as naturally as you want to feel.