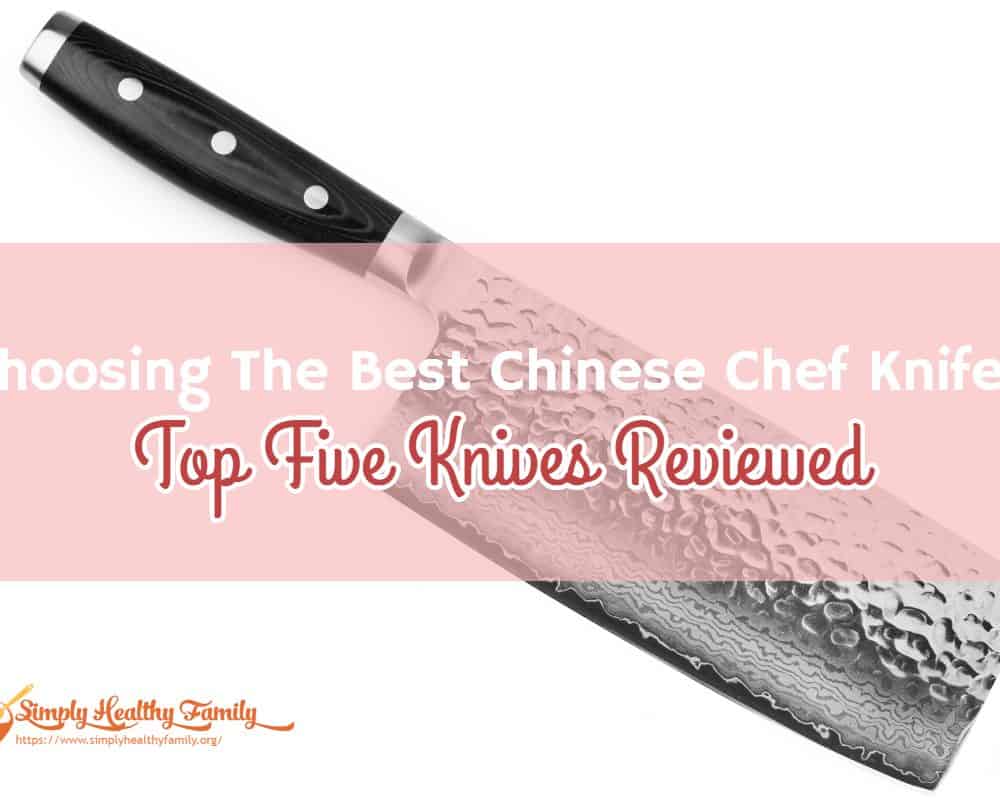 Simply Healthy Family may collect a share of sales or other compensation from the links on this page.
We all know how vast and diverse Chinese cuisine is. From how rice is prepared, noodles are cooked, up to the various ways meat is prepared, there are always a lot to choose from. But their choice of cooking equipment is another story. Most of the time varied dishes are cooked with just a single equipment, like a Wok. A prime example would be the use of the best Chinese chef knife in preparing almost any dish.
Due to its design, a Chinese chef knife, also known as a Chinese cleaver, is more versatile than the already all-around chef knife. Aside from being able to do all the tasks of a regular knife, it also has the sturdiness to chop big pieces of meat and bones. The variety of tasks it can do ranges from making paper thin slices, peel the skin of fish and other meat, up to cutting up through bones. In this article, I reviewed the top five Chinese chef knives available so it would be easy for you to decide.
Related Reading || How To Sharpen Ceramic Knives: Three Easy Ways To Do So