What Is The Best Port Wine Substitute?
Simply Healthy Family may collect a share of sales or other compensation from the links on this page.
"I cook with wine, sometimes I even add it to the food." W.C. Fields
Besides drinking, wine has three primary uses in the kitchen: as a cooking liquid, as a marinade ingredient and as a flavoring in a finished dish. The main function of this delicious drink is to enhance, intensify and accent the aroma of food. It is never meant to mask the flavor of the dish, but rather to fortify it.
Because of that, special care should be devoted to the amount of wine used when cooking – too little is negligible while too much can overpower the meal. The quality of wine is also crucial for the best results. A famous American chef, Julia Child, is implacable when it comes to this: "If you do not have a good wine to use, it is far better to omit it, for a poor one can spoil a simple dish and utterly debase a noble one."
Different recipes demand different wines, and some of the most frequently used wines for cooking are Sauvignon Blanc, Sherry, Madeira, and of course, our pick of the day – Port.
Of course, there will be a time when you will find just the perfect recipe that calls for a cup of Port, but you won't have any at hand. Don't despair; it is not impossible to find a good port wine substitute. Let us first find out what Port is and what it brings to a dish so that we could find a proper substitute.
What is the best Port Wine Substitute?The Unique Taste of Port WineCooking with PortThe Best Substitutes for Ruby PortChiantiZinfandelSyrahThe Best Substitutes for Tawny PortWhite ZinfandelRieslingChardonnayOther Good Port SubstitutesMadeiraDry VermouthBlack MuscatFruit JuiceChicken StockThe Verdict
The Unique Taste of Port Wine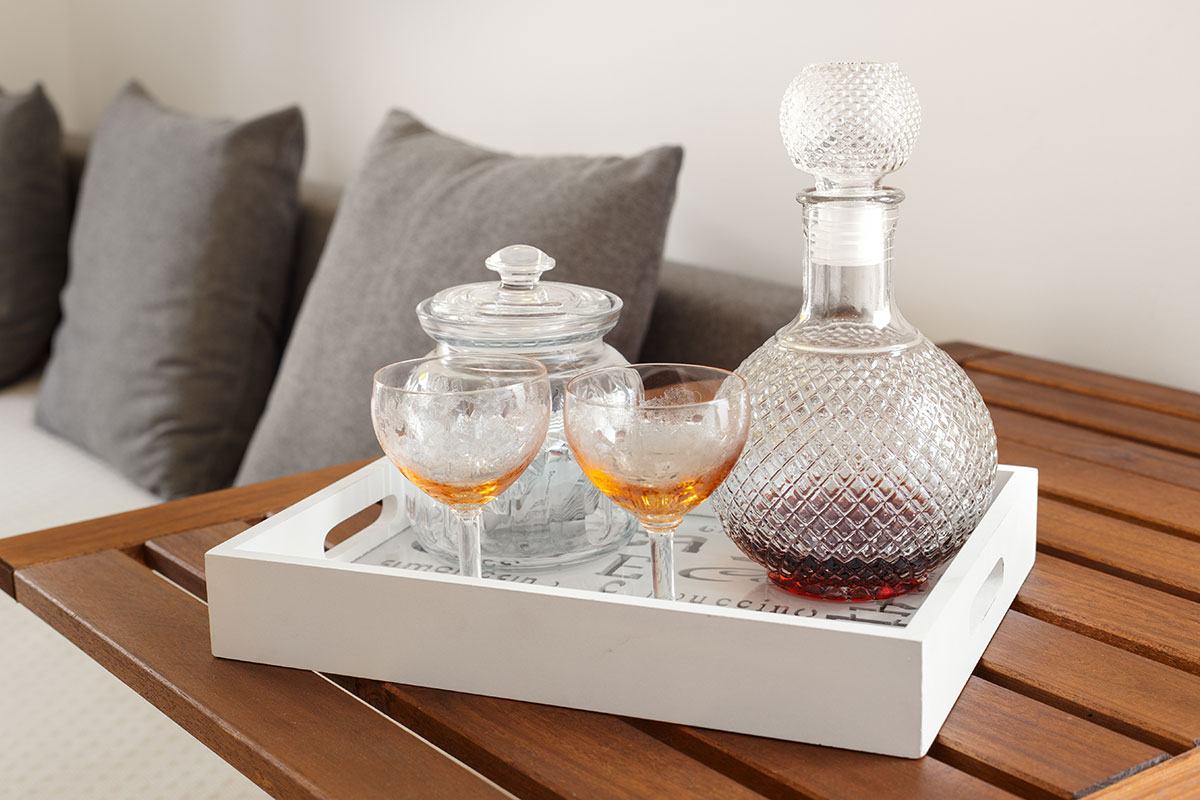 Most commonly enjoyed as a desert wine, Port is rich and sweet red fortified wine originated from Portugal. There are several different styles of Port, including white, red, rosé and Tawny Port (aged style).
It is rich with various sweet tastes like raspberry, blackberry, caramel, cinnamon, and chocolate. The two most frequent styles of this wine include Tawny Port with caramel and nut flavors and red Port with berry and chocolate flavors.
What makes this sort so special is the fact that it is a one-of-a-kind blend of Portuguese indigenous grapes, each of them adding a unique flavor.
Cooking with Port
Preparing food with this wine intensifies the taste of a dish and gives it a wonderfully pungent aroma. Because it is fortified (bolstered in brandy and higher in alcohol), it stands up to heat well and holds on to its core flavor.
Port is a popular addition to sweet, gooey chocolate sauces and chocolate cakes. It is also used as a reduction for savory meals, like a perfectly cooked beef steak. Due to its sweetness, it can also serve as a flavorful alternative to maple syrup or brown sugar. However, it can go well with a lot of other foods, such as pork and stews.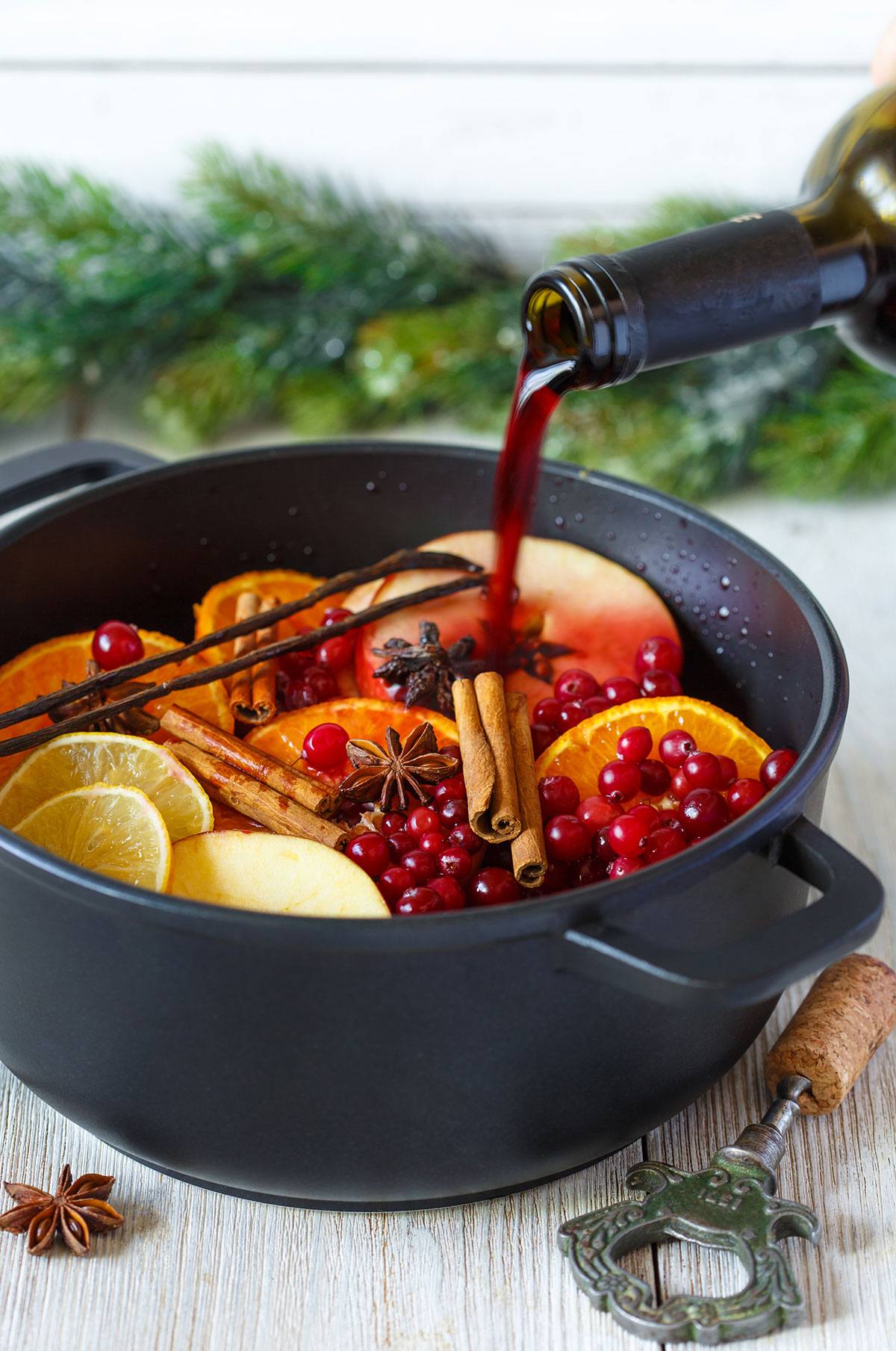 Now here are some great tips about preparing food with Port:
Use a quality port wine. It doesn't have to be expensive, but it would be good to use an average priced Ruby or Tawny Port.
Avoid cooking in cast iron and aluminum cookware, because they can produce metallic flavor. Instead, choose enamel or glass.
If you're using it to prepare sauce, allow it to cook off. Otherwise, it can leave a bitter taste.
If you are preparing more dishes for the meal, limit the use of wine to only one dish.
Use Ruby Port for meat-based dishes and poultry.
Use Tawny Port for fish and poultry.
Go easy when adding it to a dish.
Since Port tends to retain its taste in a meal, don't try to cook with it if you don't like its taste when you're drinking it.
Now that you have learned the characteristics of Port and its purpose in the kitchen, it is time to find out what to use when you don't have Port in hand. It is only logical that the best replacements for this fortified wine are wines with the similar characteristics. We will go through the substitutes for two of the most commonly used Port types in the kitchen: Ruby and Tawny Port.
The Best Substitutes for Ruby Port
It is only logical that the best replacements for this fortified fruity wine are wines with the similar characteristics.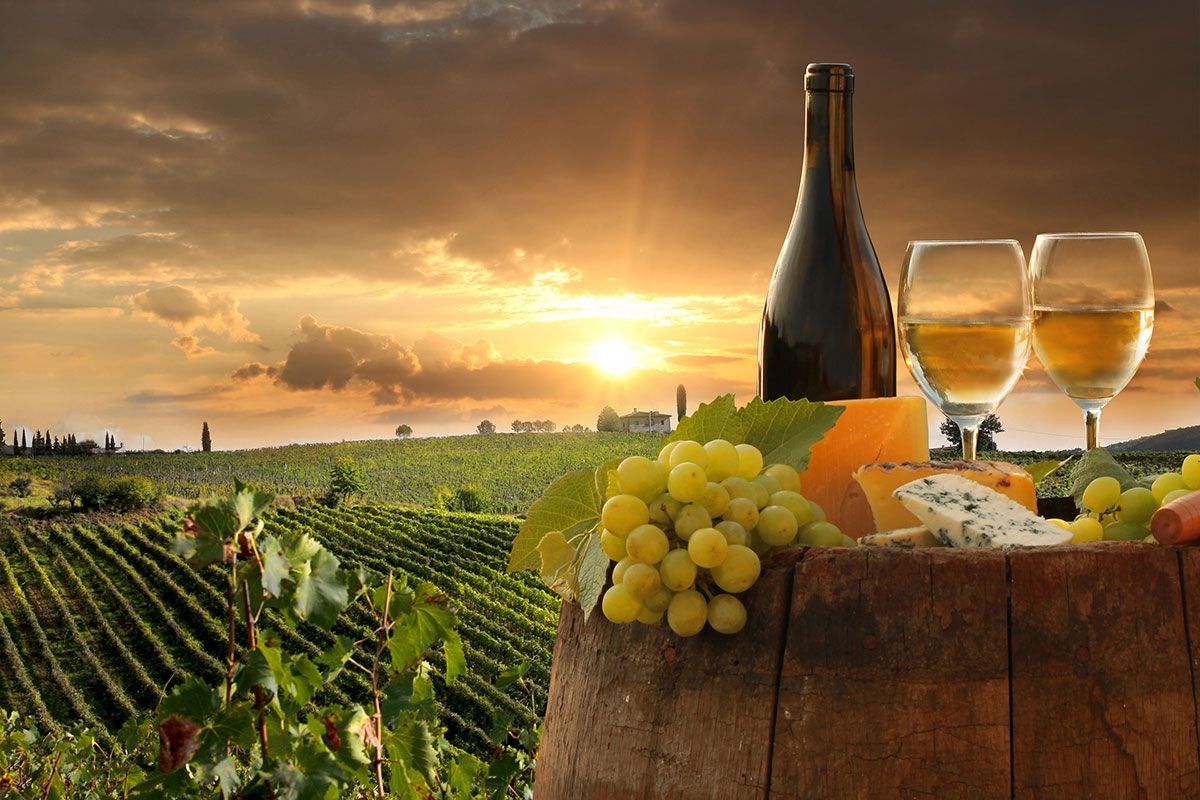 Chianti
Chianti is a red blend from Tuscany, and one of the most popular Italian wines around the globe. What makes it a great replacement for Port is its taste with a reminiscent of strawberries and cherries. When using it in cooking, you have to be aware of its high acidity that can cut through the rich fat in some dishes.
Zinfandel
Zinfandel is lighter in color than Merlot and Cabernet Sauvignon. It is a wine with high acidity and moderate tannin, which makes its taste bolder. Because of its berry aroma, it substitutes Port very well. Still, it is not recommended to use it in sauces, since it can't produce the same aroma as Port since it has significantly lower alcohol content (9 – 10%).
Syrah
Much darker than the previous mention and even than Cabernet Sauvignon, Syrah is rich with dark fruit flavors (blueberry, blackberry, and boysenberry). It can contain between 14 and 20 percent of alcohol, so you won't have any problems with texture, when you try to prepare a sauce that otherwise calls for Port, with it.
The Best Substitutes for Tawny Port
Tawny Port is known for oaky dry flavor, so the best replacements for it are indubitably white wines. However, you should avoid wines with distinctly fruity flavor, because they can alter the taste of your recipe.
White Zinfandel
White Zinfandel is sweet, dry, has a low alcohol content, it is low in calories, and it is very affordable. Although it is not as complex as its red variety, it still has a lingering fruity taste that you should consider. What is the same as with the red Zinfandel is its ability to change the texture of the food.
Riesling
A very aromatic wine with sweet and tart fruity flavors. The alcohol content varies depending upon the individual wine because of the differences in the fermentation process, but Riesling usually has under 12.5 % of alcohol. It goes great with poultry.
Chardonnay
Chardonnay is the most well known white wine today. The most prominent flavor is oak, but there are also traces of lemon, melon, fruits, grass and vanilla. Its high acidity and medium alcohol content make it ideal for poultry, seafood, and dishes that use heavy cream.
Other Good Port Substitutes
Don't despair if you have none of these mentioned wines in your cabinet. Maybe the following drinks can help you prepare your perfect Port-based meal without Port.
Madeira
Madeira is actually one of the best replacements for Ruby Port out there. It is fortified and very similar to it in texture and alcohol content. It works the best with acidic recipes, sauces, and poultry. Madeira can be very sweet, but since there are four different types, you can choose the degree of sweetness based on your tastes.
Dry Vermouth
Just as Madeira, Vermouth is a fortified wine. When preparing meals with this aperitif wine, you should go easy on the amount since the high alcoholic content, and strong flavor can change the taste of your dish or completely overshadow it.
Black Muscat
Sweet and fruity, just like Port, but often considerably sweeter, Black Muscat is an excellent replacement for Ruby Ports, when used in small amounts. It has about 15% alcohol content, so it will result in rather fine texture when preparing sauces.
Fruit Juice
Believe it or not, fruit juice holds up pretty well when it comes to replacing Port wine in a dish. It is, of course, a substitute for Ruby Port. If you want to keep the taste of the recipe the same, use unsweetened fruit juice. Be aware, though, that the texture will be different nevertheless.
Chicken Stock
Another surprise entry on this list, chicken stock fills up the shoes of Tawny Port. Since those are some big shoes to fill, the taste will be rather far from what you'd get with Tawny Port, but you will, at least, guess the texture.
The Verdict
There is no doubt that wine adds a unique character to your dish, and that every wine lends some of its personality to it. Port has a very distinct flavor that intensifies the taste of a recipe, and although it is hard to find its match in this field, you can try with some of these alternatives.
Test them out in your meals and let us know how it went!
Wife, Mom of 4 and so much more living in the Sonoran desert. I am passionate about making meals and snacks healthier without sacrificing flavor! I promise you that if you buy healthy foods and make healthy foods, YOUR KIDS WILL EAT HEALTHY FOODS! My motto: Live as naturally as you want to feel.