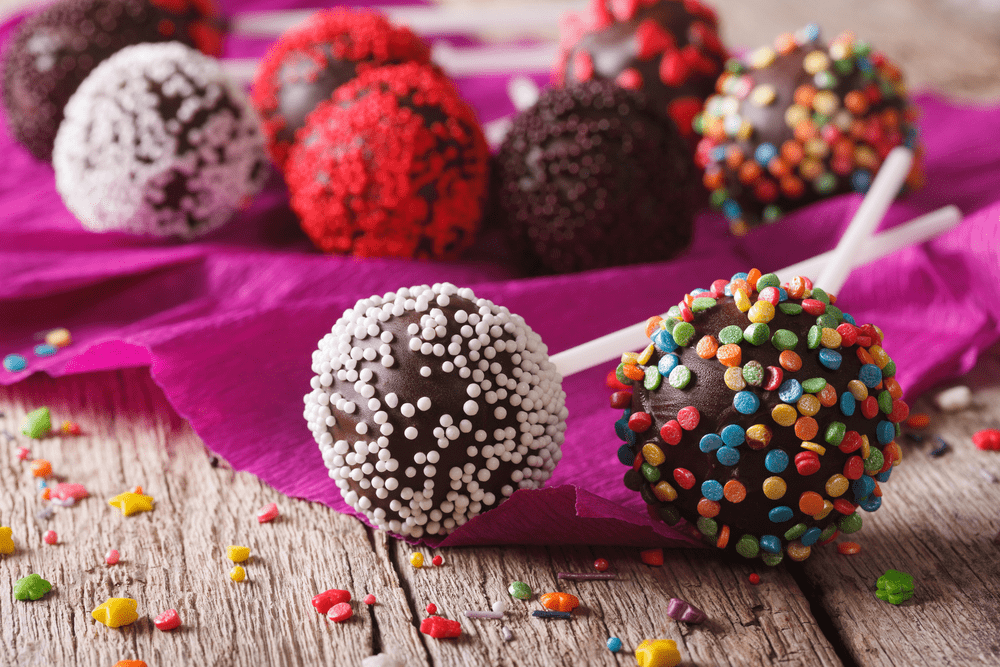 Unless you have been living under the rock for the past few years, then there's a good chance that you have seen, heard of and eaten a cake pop. These small balls of cake and frosting were the rage especially in the early part of the decade.
Yes, gone are the days when the sweet treats you'll see and taste at parties were limited to the usual suspects like cakes and ice cream. Cake pops in particular have become hugely popular because these are very easy to prepare, as you would realize after reading this article.Moreover, the person who thought of making cake pops (whoever he or she is) should be credited for coming up with a great way to use leftover cake. Instead of throwing remaining cake, why don't you just make them into these incredibly delicious little morsels?
Cake Pops: How to Make This Trendy Sweet Treat
Cake pops have become so huge that even Starbucks has been selling them. I guess this is the ultimate testament to its popularity. And why not? Cake pops are the quintessential bite-sized desserts. Kids and even adults with small hands should not have any problems holding and eating them wherever they may be.
And because these are made from cakes, who can argue that cake pops are oh-so mouthwatering?
---
Tips in Making Cake Pops
Before we get to our recipe, let me share with you some of the tricks in making the perfect cake pops:
Don't put too much frosting
There are some cake pop recipes that would let you add frosting to the cake pop crumbs to create the cake ball dough. That's good, but just don't add too much frosting as it can cause the balls to fall off the sticks.
How would you know that you have put just the right amount of frosting? Well, aside from following what the recipe calls for, I would suggest that you start with just a small amount of frosting. Slowly add more until the mixture becomes clay-like in consistency.
Don't make the balls too big
I know that it can be very tempting to make big cake pops because they can attract attention. But the downside is that big cake balls can be too heavy, and thus can fall off the sticks. You can use a scoop to measure the cake dough before rolling it.
Ensure that the cake balls won't fall off the sticks
You can dip the latter into candy coating. The hardened candy coating basically acts as a glue and can prevent the cake pops from falling off.
---
Basic Cake Pops Recipe
This recipe isn't the easiest to do as it can take you about an hour or so. But you will eventually realize that it would be worth the time and effort.
You'll need the following for this recipe that makes 48 cake pops:
11x7 inch white almond sour cream cake (or any cake that you like)
Quarter can of creamy vanilla frosting
¾ tablespoon size scoop
3 cups of candy melts or chocolate
Of course, you will also need 48 lollipop sticks for these pops.
---
If you're baking cake for this recipe, let it cool down for 10 minutes. Remove it from the pan then cut it into four equal parts using a sharp knife.
If you're using a cake you bought from a store for this recipe then cut it into four equal parts. You'll only be needing ¼ of the cake for this recipe. Wrap the remaining cake tightly in a plastic wrap and foil. Store this in the freezer and use them the next time you make cake pops.
Cut the outer edges of the cake as these can create hard lumps inside the pops.
Using your hand, crumble the cake into fine crumbs until you end up with very fine pieces.
Distribute the vanilla frosting over the cake crumbs. Mix it to prevent the mixture from becoming too moist.
Use the tablespoon sized scoop to make a well-rounded ball. You can also use your hands to round the mixture into ball shape. You'd want your pops to be of the same size.
Place the cake balls in a cookie sheet lined with parchment paper. Cover the balls with a plastic wrap and foil. Put this in the refrigerator for a minimum of four hours.
Take out the balls one at a time as you dip them.
Put enough candy melts in a bowl so that you can dip the lollipop stick into the melted chocolate by about an inch.
Turn the ball upside down to stop excess chocolate from dripping. Let it dry.
---
Conclusion
That's how easy it is to make your own cake pops. Are you now excited to start? But before you do, please share this article first on your social media accounts. I want more people (especially the aspiring bakers and cooks) to realize how easy it is to make cake pops.