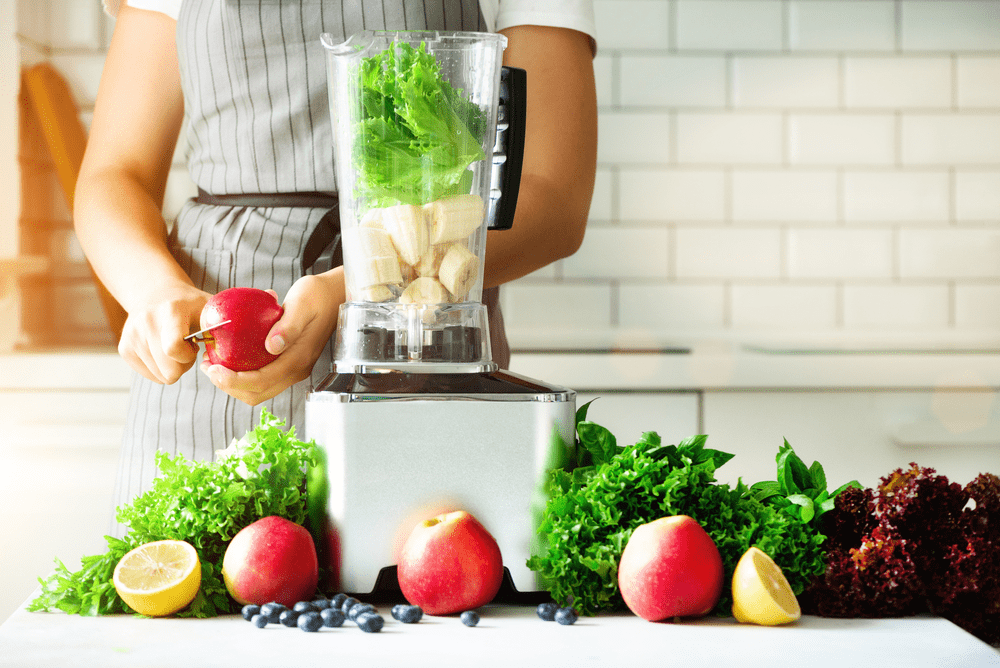 Oster is a brand widely known as the top maker of blenders in America. Aside from blenders, it also makes countertop convection ovens, waffle makers, food processors and even dog clippers and trimmers. The company is known for the quality, versatility, and durability of its products.
Oster blenders are not only known for being very powerful, functional and user-friendly. These blenders are also very reasonably priced; appealing to a lot of shoppers in the process. Moreover, Oster blenders are also designed to fit most kitchen counters. These blenders also come in a wide array of color options and should add a touch of elegance to most kitchens.
In this post, I will look at some of the best Oster blenders that are out in the market. I will also share information on how you can shop for a blender taking into consideration your needs.
Best Oster Blender Reviews and Buying Guide
Different Types Of Blenders
Blenders can be classified into three types. These are:
Jar blenders—this is perhaps the most popular. It has numerous features and varying capacity, with the prices based largely on the blade design, function, and the motor's power.
Multifunction blenders--- compared to jar blenders, this type of blender is more versatile. The problem is that these are also more expensive.
Hand blenders—this is the kind of blender that you can rely on for basic pureeing or blending. Most are electric although there are also cordless models which are very convenient.
Blender Functions And Design
Aside from the type of blender, you will also have to consider the blender functions that you need. For instance, if you would need a blender for making icy drinks and smoothies, I would recommend that you get one with an ice-crushing blade. The motor's power is important, too. Look for one with at least 500 watts of power.
In case you are to make baby food, look for a blender with a strong and durable blade. The unit should also be able to blend, puree, stir and mix different ingredients, especially bigger grains.
The design of the blender is something you should also look into. The jar, which can be made of glass or plastic, should have a spout that can enable you to pour the blended food easily and cleanly. A blender with a curved pouring spout is the best for this purpose. Avoid those with a flat design as you would likely find pouring difficult and very messy.
Finally, the size of the blender must also be taken into consideration especially if you have limited space in the kitchen.
Best Oster Blender Reviews
I'll be enumerating five of the best blenders from Oster in this part of the article. I will particularly focus on the functions of these blenders, so if you're a parent who makes baby food using a blender, or you're a fitness buff who relies on blenders for making a smoothie, I suggest you continue reading.
#1 Oster BLSTPB-WBL My Blend Blender with Travel Sport Bottle
This is the blender that I would recommend to fitness buffs who want to start their day with a smoothie. Or even to anyone who want to create smoothies and protein shakes at home or in the office.
This blender comes with a travel sport bottle where you can put the ingredients in your favorite protein shake or smoothie recipe. By blending the ingredients directly into this bottle, you can expect less mess and less clean up on your part. The sport bottle is dishwasher-safe, too, and fits in most car cup holders.
The base of the blender is also small enough to be kept on your counter every day even if you have the smallest of kitchens. Thus you don't have to worry about storage of this blender.
With its stainless steel blades, this blender can make a smoothie in less than 2 minutes. With a 250-watt motor, this blender has the power to create smoothies very quickly. The blades are also easy to clean as you only have to rinse them.
#2 Oster Reverse Crush Counterforms Blender
This is the Oster blender which I feel best suits moms and dads who make baby food. It has a powerful motor and pre-programmed smart setting that make it very user-friendly. It has seven-speed settings from low to high pulse. Its 6-cup glass jar is also dishwasher safe and easy to clean.
Now, "why is this the ideal blender for making baby food?", you might ask. This unit doesn't overheat unlike other blenders, plus it is capable of grinding bigger grains such as barley and wheat berries very easily thanks to its 1000 watt motor.
The jar is also made of glass, which makes it safer for making baby food. It is BPA-free, which cannot be said about other jars made of plastic. You can blend hot soup in this blender without having to worry about the plastic affecting the flavor.
#3 Oster Pro 1200 Blender with 24 ounce smoothie cup
This is the blender from Oster which I feel is best for blending hot liquids. It comes with a 6-cup Boroclass glass jar that is designed to withstand thermal shock. Thus you can put hot soup or beans in the blender and not worry about chemicals leeching into your food unlike when you use a plastic jar.
There are other great things to love about this blender. It has seven speed and pre-programmed settings that you can turn to. It is equipped with a dual direction blade technology giving it more power to chop and grind all sorts of foods. Plus the blades are about 3.5 inches wide, enabling ingredients to flow down quicker.
#4 Oster 4093-008 5-Cup Glass Jar 2-Speed Beehive Blender
Do you want a blender that can easily crush ice? Then this is the model that you should consider getting.
This blender has a stainless steel blade that is designed for crushing ice. It also comes with a powerful, 600 watt motor that can enable it to perfectly crushed ice every time. You can rely on this blender in making icy drinks and smoothies.
Aside from the blade ice crusher, there are other things you'll love about this blender. It has a 16-inch long cord, so you don't have to put the blender near a wall outlet. It also comes with a long, 10 year limited warranty. The unit measures 8 inches wide and thus should fit in most countertops.
This unit has a two-speed toggle which is very basic yet makes it very user-friendly.
#5 Oster BLSTAV-BLN MyBlend 20-Ounce Sport Bottle Accessory
This isn't exactly a blender but a blender accessory. It's a 20 ounce sport bottle that should appeal not just to fitness buffs but also those who are always on the go. It works with the Oster My Blend blender which has a 250 watt motor and can turn ice and fruits into smoothies and health shakes.
This is the ideal blender accessory for people who are always traveling. It fits most car cup holders. It is also stylish enough for you to be seen carrying. It has a hook on the lid that makes it even easier to transport.
This sport bottle may be made of plastic, but it is BPA-free. It doesn't leak easily so you can bring the bottle with you on the travel.
Conclusion
Oster blenders are well-designed and constructed. I've owned a couple of blenders from Oster in the past, and I can vouch for their performance, durability, and ease of use. Try any of these blenders and find out yourself how good Oster blenders are.